AUTOCRAFT ELECTRONICS (M) SDN BHD
one step ahead of the rest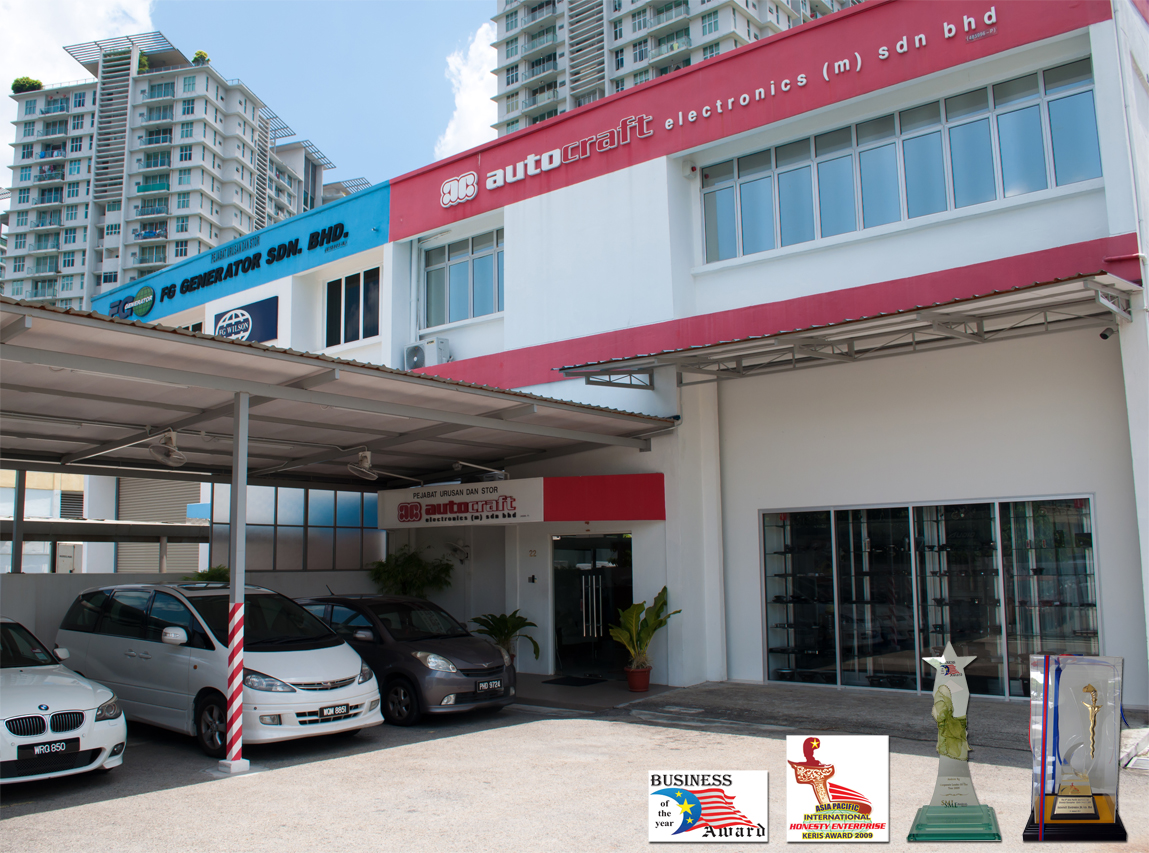 Malaysia is a nation of opportunities where excellence is gained through diligence, hard work and an intimate understanding of the market and consumer references.This is where Autocraft Electronics (M) Sdn Bhd was founded. It was in 1999 at a location in Cheras, a suburb of Kuala Lumpur, operating with just a minimum of space and staff. With tireless dedication, commitment and enthusiasm business gradually increased. Very soon in 2000 Autocraft made the decision to move into bigger premises, in line with its expansion plans.
Today Autocraft plays a major role in the marketing and distribution of high-end car audio, video and security. Featuring high profile brands from America, Europe, Russia and Asia. With prominent names like Lightning Audio, Silent Coat, Morel, Rockford Fosgate, Xclesus, Tchernovaudio, autocraft and Viva hifi. This wide portfolio provides discerning consumers an endless choice of quality in-car entertainment. In a country where the automobile population is experiencing a growth spurt, Autocraft is surely on the right track.
Over the years, with its close relationships to customers and dealers, Autocraft has established a sturdy market foothold.To assist dealers, Autocraft's technical personnel provide expertise in technical training,product knowledge and trouble shooting. From its new premises operations, Autocraft distributes nationwide to a network of over 300 dealers and the number is steadily growing. With a burning dedication to excel, Autocraft Electronics (M) Sdn Bhd will strive for a greater share of the related market, here in Malaysia and at the same time endeavor to expand its overseas market.
Company Gallery
Partners
Comments

"A Rockford Fosgate customer lives life full throttle. They will not settle for second best or a cheap imitation."
Bill Jackson
President of Rockford Fosgate

"The pure passion for music inspired me to start building speakers"
Meir Mordechai
Founder of Morel